Feel Good About What You Eat




We're making it easier for you to make better food choices at lunch. Without compromising convenience, flavour, or freshness, lunch doesn't have to be so wasteful.

​

Supporting local producers means we lessen the fossil fuels required to transport goods from farm-to-table. Food simply tastes better as it can be harvested at the peak of freshness instead of ripening on the transport truck. Working with other local producers who value sustainable and humane practices to reduce a negative environmental footprint means we're part of the team working towards a healthier self, healthier community, and healthier planet.

Wherever possible, Harvest Eats uses packaging composed of recycled material. Our cutlery, soup containers, straws, meal boxes, and paper bags are all compostable in your backyard heap.
Powered by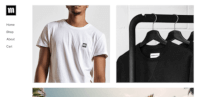 Create your own unique website with customizable templates.